Amazing Science creates a sense of wonder and excitement that encourages kids to explore the sciences while having great fun! Students are exposed to a different science topic each week, and are encouraged to be fearless and try everything!
With over 13 years of teaching science programs, Amazing Science now offers over 100 different, original science lessons for K thru 8th grade students! After School sessions, special events, assembly performances, in-school workshops, and group classes are available.
Amazing Science is available through our After School program (Jan through May and Sept through November), the Super Cool Summer School (4 weeks in June-July) and by special arrangement.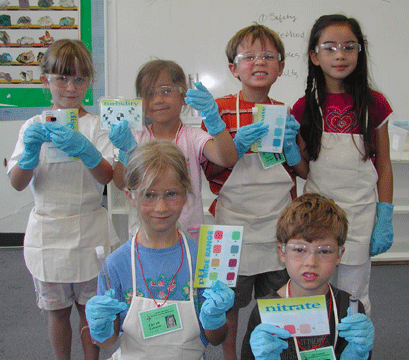 About the Curriculum
Our curriculum is specifically designed to advance students in science, and includes scientific methodology and critical thinking skills that will serve as the foundation for all future learning.
Curriculum is age appropriate: older students lessons are more advanced and complex. Many topics are from the 5th through 12th grade California State curriculum; others are college level subjects adjusted for k thru 8 grade comprehension.
All experiments are kid safe and fully supervised.
Amazing Science has over $10,000 in materials and equipment available to the Program!
Our teaching staff and Advisory Board, led by Program Director Elena Belsky, includes Physicists, Chemists, Marine Biologists, Anthropologists, Electrical Engineers, and more, providing an incredible ability to teach all disciplines of science. The team creates original curriculum, specializing in hands-on projects, experiments and demonstrations for our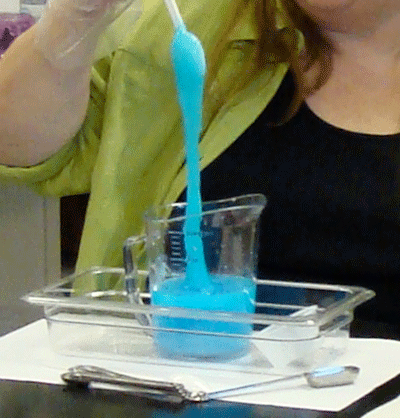 students.
Areas covered include: (not a complete list)
Physics - Wave theory, momentum, gravity, refraction.
Chemistry - Acid/base reactions, polymer chains, kitchen chemistry.
Biology - Human body, owl pellet dissection, growing insects.
Electricity - Lightning, static electricity, electronic circuits.
Botany - Carnivorous plants, uses for local plants, cordage making.
Paleontology - Dinosaur Era digs, fossils, to insects and plants in amber.
Geology - Rocks, minerals and their formation, crystal growing, geodes, gold panning.
Marine Life - Ponds, marsh ecosystem, creek health, tide pools, ocean flora and fauna.
Natural History - Native American Life. Resources used for life in the wilderness.
A Few Projects and Experiments!
• Animal tracking and how to plaster cast a track in the field.
• Experiment with different types of polymers: slime, super snow and slippery orbs!
• The geology of gold prospecting...and how to pan for gold.
• How are tornados made? Experiments with a tornado / vortex generator.
• Electronics - basics of electricity, learn how to make different kinds of circuits, practice on kid safe "Snap Kits."
• Crime Scene and Forensic investigation techniques: use real, State of CA fingerprinting kits, UV lights and flourescent powders for tracing thieves & solving mysteries.
• Archaeology / Paleontology - basic grid techniques and dig methodology. Take home whatever you find at your dig site!
Questions on special programs or curriculum? Contact Amazingscience(at)wpn.org
Amazing Science is a program of Watershed Preservation Network,
a 501c3 non profit, environmental education organization.